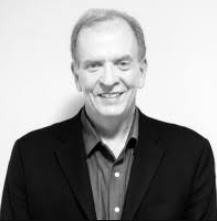 Tom Stephenson, MBA, CM-LEAN, PMP, George Brown College | Professor
Tom is a national award-winning professor and best-selling textbook author whose background in education spans nearly three decades. He has been a full-time Professor at George Brown College in Toronto, ON, since 1992, and prior to teaching, he owned, managed, and operated a mid-sized general contracting company. Tom holds three Trade Licenses: General Carpenter, Brick and Stone Mason, and Industrial Woodworker.
Tom authored, developed, and coordinates the Building Renovation and Restoration Technician, and Technology Programs at George Brown College. He also teaches Project Management for professional organizations including The Construction Institute of Canada and the Ontario General Contractors Association, as well as Building Science courses at the University of Toronto and Ryerson University. Tom is the author of the newly released textbook, Planning, Scheduling, and Control of Construction Projects with American Technical Publishers, as well as four best-selling editions of Understanding Construction Drawings for Housing and Small Buildings with Nelson Publishing Canada (now with Top Hat).
A champion of change management, Tom takes pride in helping students and businesses navigate uncharted territories, take calculated risks, and rise above the status quo.